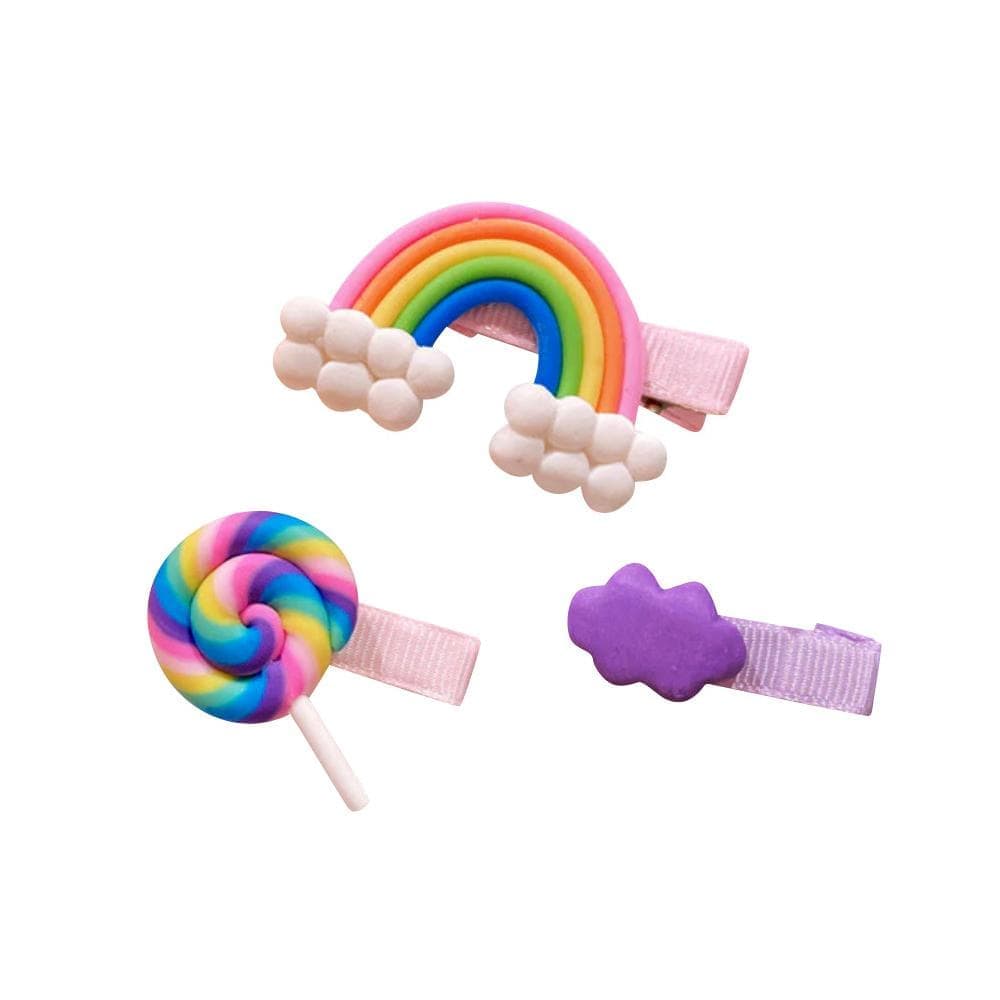 Rainbow Hair Clip Set
$7.50
This is a set of 3 clips.  All clips shown are in this set.
Clip is 2" so these are good sized.
Great clips
My daughter loves pretty things to put in her hair. These clips are so lovely. Best of all they aren't too heavy and fall out. She wears them to pre-k and comes home with them still in her hair. Haven't lost one yet. Hooray!