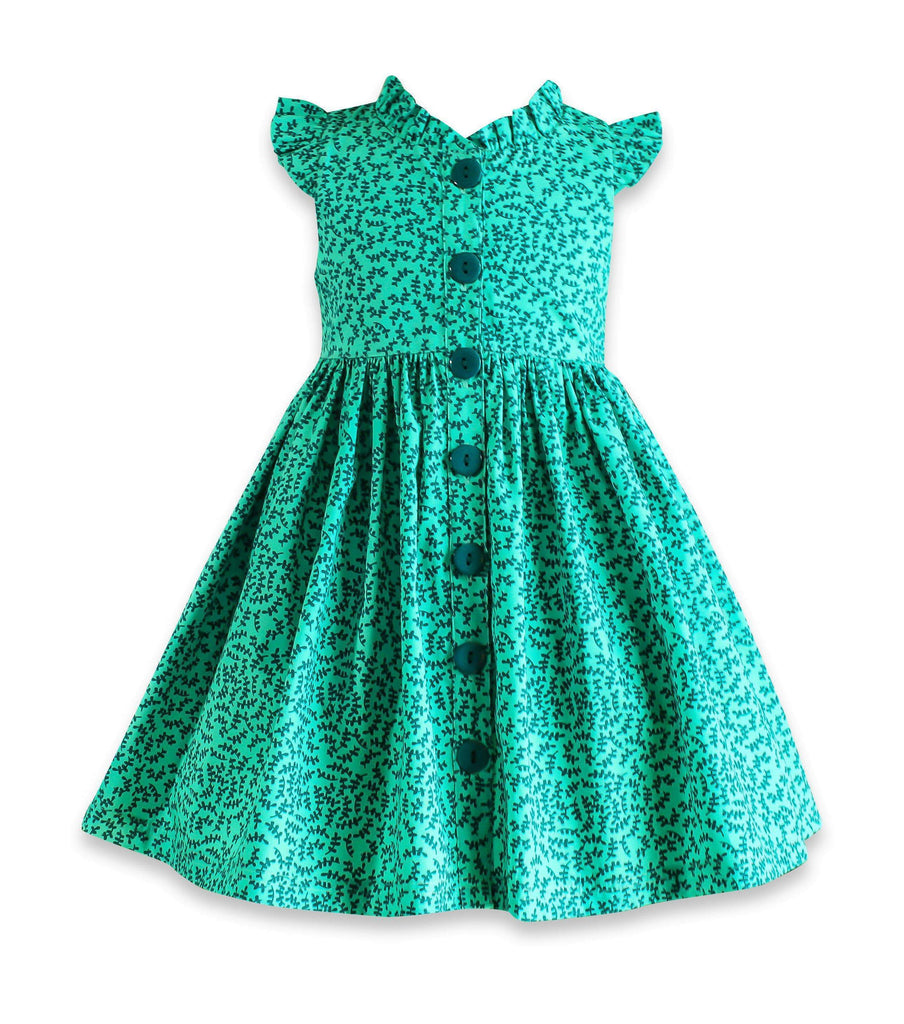 Meadow Teal Glen Park
$32.00
Fall 2019 Meadow Teal Glen Park Dress. 
The Glen Park Dress is our most popular style.
Its an easy fit style that buttons up the front for easy dressing.  The side seam pockets are loved by little girls. When your child twirls this generously gathered dress, she will be so pleased.
100% Cotton
Side Seam Pockets
Ships from the USA
High Quality Fabric & Sewing
Mom Owned Business
Wow
Non stretch at all. Vibrant color and well-made.
precious dress
I bought this brand and style at our local boutique 2 years ago and was so sad when my daughter outgrew it. It is such a precious style dress and she loved the hidden pockets. I was getting clothes together for my cousins daughter that she had outgrown and her size 5 was in there. I googled the brand and found this website since the boutique has since closed. I was so glad to find another print in her size!!
Thrilled
My order came promptly. The merchandise was excellent quality. Highly recommend
Just beautiful!!!!
My granddaughters look absolutely beautiful!
Great quality
Love your dresses they are adorable.